CONSTRUCTION DEAL BOOST HOUSING IN YOBE STATE, NIGERIA
Gov buni sign deal with Family Homes Fund for the construction of 2600 housing units in the state.
Governor of Yobe State, Mai Mala Buni has signed a deal with management of Family Homes Fund for the construction of 2600 housing units. This housing unit will be spread across Yobe State so that people can benefits from it.
Speaking during the signing ceremony held at the Yobe Governor's Lodge, Asokoro, Abuja, Governor Mai Mala Buni said that the project was in-line with the United Nations Sustainable Development Goals (SDGs). According to him, his government believes that affordable housing is a critical socio-economic progress.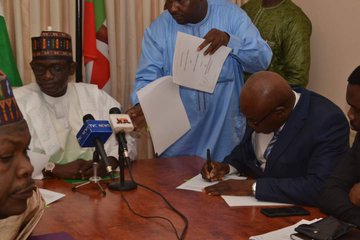 The agreement signed for the construction of the project is worth US$27million (N10.8 billion).
BENEFITS OF THE CONSTRUCTION DEAL TO YOBE STATE?
When the construction is completed, the houses will be sold to interested people across the state at affordable rates, Gov buni stated. He said the foundation laying ceremony would hold in Damaturu on the 5th of September as part of activities to mark his administration's 100 days in office.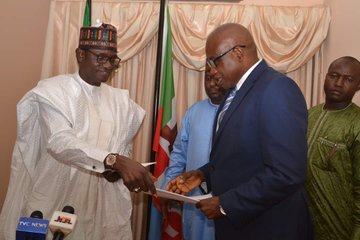 Meanwhile, the houses will be completed in 18 months and would comprise of two and three-bedroom bungalows that would be spread across the three senatorial districts of Yobe and the state capital, Damaturu.
According to Gov buni, this construction project will offers quality and affordable housing to the people of Yobe and likely employment opportunities to both the skilled and the unskilled people living in the state.
Click on the floating icon on the right to subscribe. More so, please share, Follow us on Twitter and don't forget to also like us on Facebook. Read more on Nigeria