FISH RIVER CANYON: AFRICA'S BIGGEST CANYON
In our adventure corner for this week, we will be exploring one of Africa's greatness place to visit. Maybe you don't know, Africa has some hidden gems that most individuals both living in and out of the continent don't know about. In this article, we would be exploring the FISH RIVER CANYON.
Fish River Canyon, is the second largest canyon worldwide after the Grand Canyon in the USA. It is located in Namibia and form part of the state-run Ais-Ais Richtersveld Transfrontier Park. It is also close to the well-known viewpoint Hell`s Bend at the Hobas Rest camp.
The canyon is one of the most exciting hiking destination in Africa. It also have a river 800 kilometres long with is making it the longest river in Namibia. Meanwhile, the river does not carry water continuously, only during the rainy season.
According to old nama legends, Villagers from southern Namibia had to kill a giant snake that was devouring the people and their animals. The ancient tale talk about how the villagers use heavy stones to bring down the snake. This stones now forms the rock that grow over a period of time.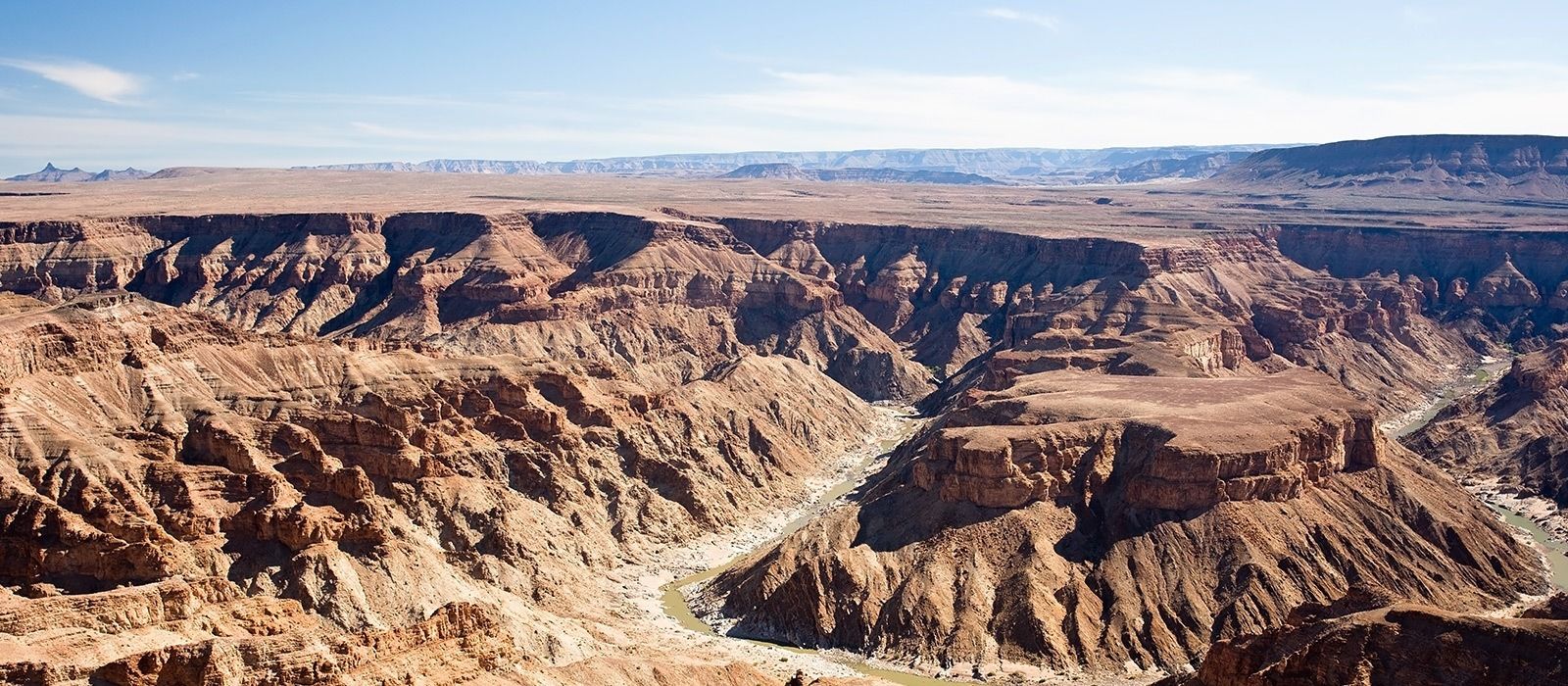 Meanwhile, Geologists said history of some of the oldest rocks in Namibia (gneiss) cut by the Fish River started over a billion years ago. While mountain range eroded down to a vast plain flooded by the ocean about 650 million years ago.
The Canyon is 161 km long, 27 km wide and up to 550m deep. Meanwhile, the Fish River Canyon ends at Ai Ais and the river then flows into the Orange River, the border to South Africa.