GUYANA TO GET ASSISTANCE FROM GHANA FOR OIL EXPLORATION
Ghana to give free technical assistance to Guyana after oil discovery according to President Akufo-Addo
Republic of Guyana is set to get help from Ghana following the discovery of considerable deposits of oil and gas. This help comes after a meeting between both nation leaders at Georgetown.
Ghana President Akufo-Addo said "With our experiences, I believe Ghana is well-equipped to share with you the dos and don'ts in the area." He also said they will make available fee-free, quality technical assistance to Guyana.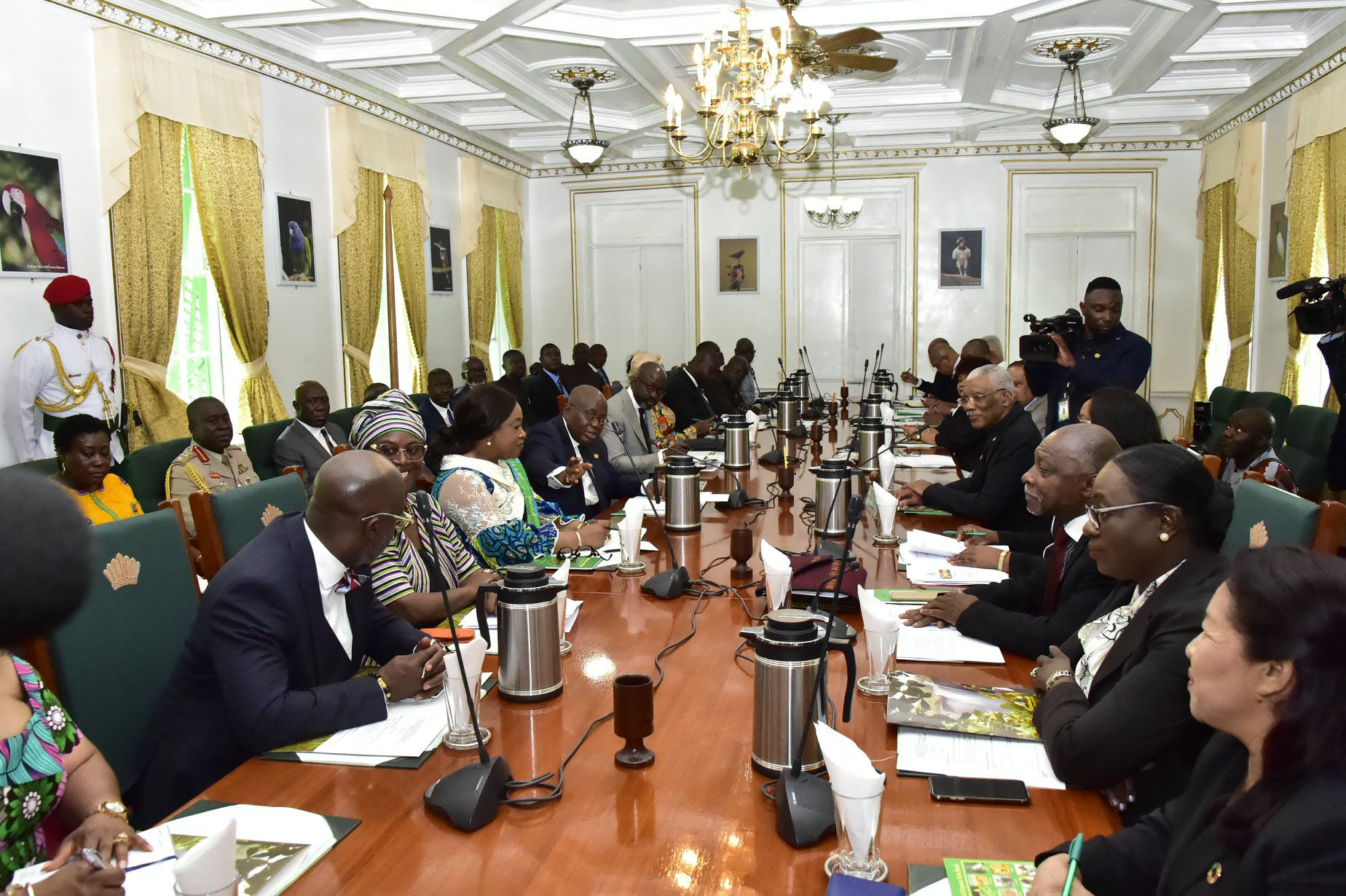 President Akufo-Addo also indicate Ghana readiness to deepen bilateral co-operation with Guyana in the areas of agriculture, energy, trade etc. Meanwhile, During the visit the both nation signed the Air Services Agreement and a Visa Waiver Agreement. They also sign a Memorandum of Understanding on Investment with the view of strengthen their bilateral relations.
Since 2018, there have been several high impact discoveries of conventional oil and gas in Guyana. While, the discovery by Aker Energy, could now be considered as a significant player in the oil industry. This is after commencing production of oil in commercial quantities since 2011.
According to President Akufo-Addo "I have no doubt, that, together, we can forge a new, strong partnership for cooperation between our two nations for the mutual benefit of our two peoples.
Click on the floating icon on the right to subscribe. More so, please share, Follow us on Twitter and don't forget to also like us on Facebook.