PICTURES OF BIDCO INDUSTRIAL PARK LAUNCH IN KENYA
President Uhuru Kenyatta unveils Bidco Industrial Park but can the manufacturing plants be maintained to achieve its 2022 goals?
The Bidco Industrial Park in Ruiru has been officially unveiled by President Uhuru Kenyatta. During the ceremony, President Uhuru said the project will help growth the manufacturing sector in the nation.
BIDCO Industrial Park (BIP) situated in Ruiru town, Kiambu County, is spread across 80.7 Acres of the industrial land with current 20% of its land utilization for the construction on existing manufacturing plants.#AnotherBIDCOMilestone#BIPALaunch#IndustrializeKE#Big4Agenda pic.twitter.com/Xtlx1Oot0v

— Bidco Africa (@BidcoGroup) July 25, 2019
The park which is worth Sh20 billion seats on an 80 acres of land in Ruiru town. Meanwhile, 20% of the land will be used for construction on existing manufacturing plants. Bidco has also engaged 35,000 farmers to provide soya and other products at the industrial park.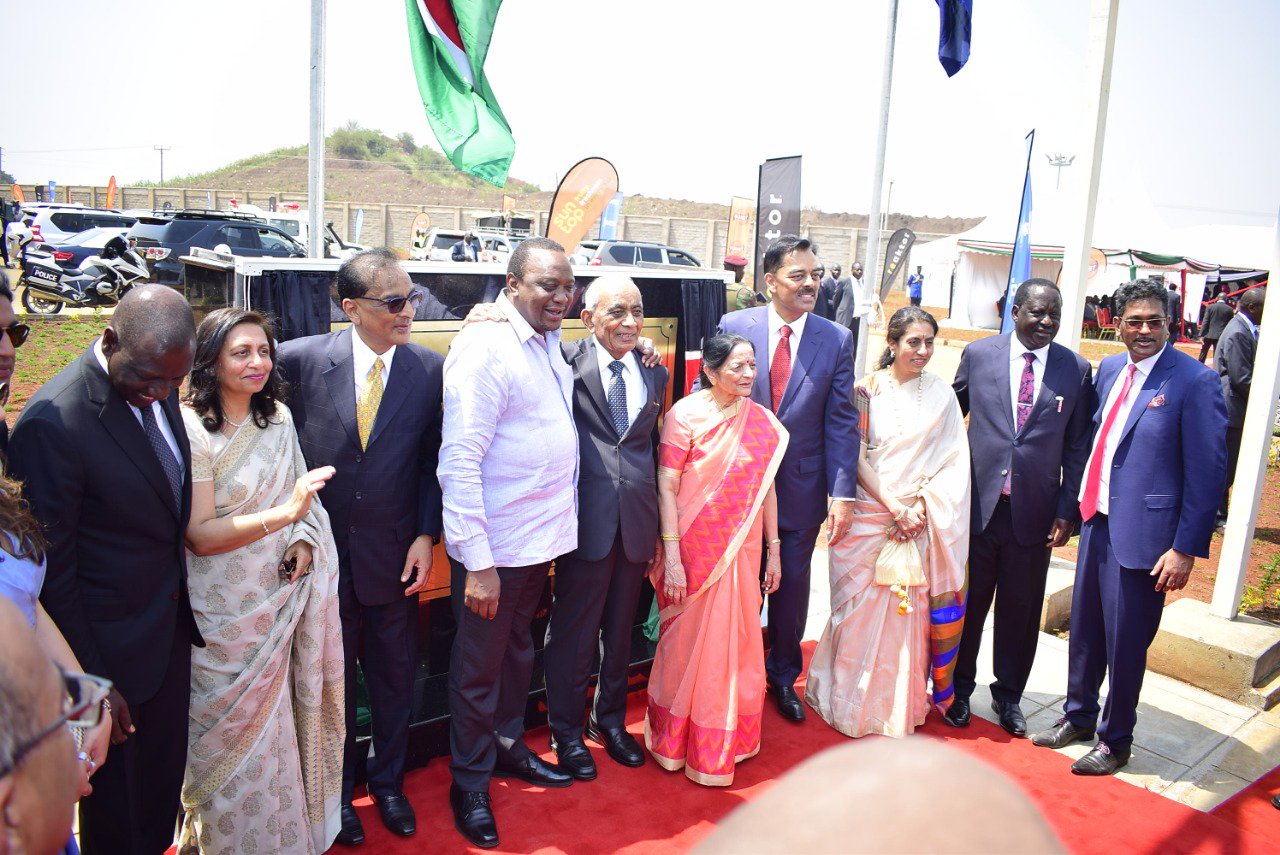 In his speech, President Uhuru said "Expansion of the manufacturing sector holds key to realisation of growth, especially for the youth. It will help end poverty and unemployment, especially among the youths."
President Uhuru Kenyatta arrives at the Bidco Industrial Park in Ruiru, Kiambu County for the official inauguration of the facility | @WilliamsRuto @RailaOdinga @BidcoAfrica pic.twitter.com/I6RSqaNxWP

— State House Kenya (@StateHouseKenya) July 25, 2019
Bidco Africa Chairman Vimal Shah said "We believe in value addition to local products and we believe this step will contribute to the manufacturing pillar under President Kenyatta's Big Four agenda."
The government estimates that manufacturing will contribute about 20 percent of GDP by 2022 but can it be really be achieved?
Click on the floating icon on the right to subscribe. More so, please share, Follow us on Twitter and don't forget to also like us on Facebook. Read more on Kenya