ZANZIBAR ISLAND: AFRICA's SEMI-AUTONOMOUS ARCHIPELAGO
Zanzibar Island is an Archipelago that sits on the coast of Tanzania. It is home to one of Africa exciting beaches that gives way to the rainforest. The Island is an Africa dream of the 1000 and 1 night with a spicey and exotice aroma having a shining white beaches and fiery red sunsets.
The Island brings to mind many explorers and slave traders that placed the area in the world history books. The name was derived from its many old stone buildings that was charming and mysterious. Stone Town which is at the centre of the Island has witnessed much of the island's dramatic past. Stone Town was constructed from coral stone during the 19th and 20th century. It was declared a UNESCO World Heritage Site in 2000.
The Arabian way of life has strongly influence these colourful city of Stone Town. The Island is very easy to reach as many international flight companies fly to Zanzibar Airport which is close to Stone Town.
Zanzibar Island is also filled with magical journeys that takes you on an exploration of the Indian Ocean from Fumba fishing village to the Menai Bay conservation area.
Meanwhile at low tide, little sticks form neat rose in the warm shallow sea water. The salty crops that are cultivated from those sticks called Mowani, is a type of seaweed that help sustain the communities members. This seaweed are used by locals to make soap, cake, salad and different kind of materials.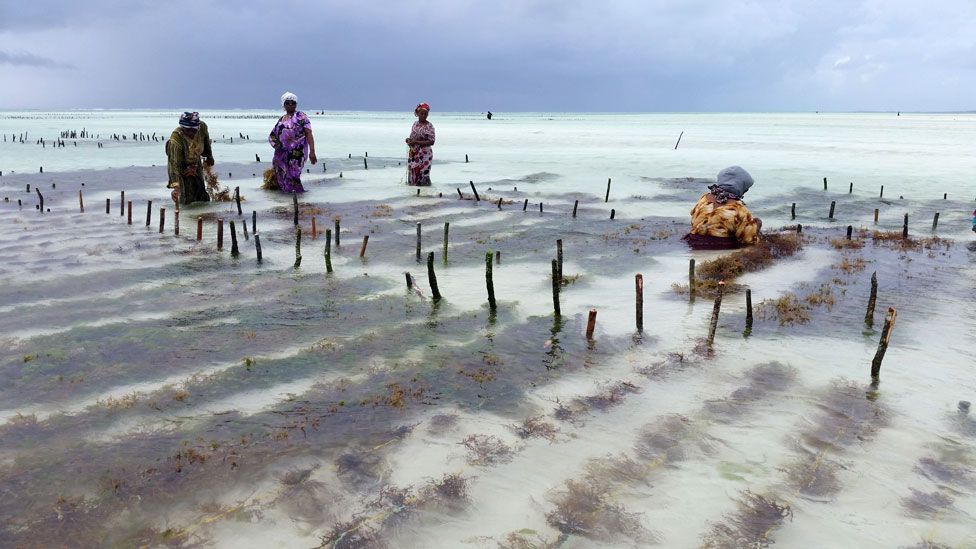 The seaweed farming in Zanzibar Island currently employs 25,000 people of which are rural women.
Click on the floating icon on the right to subscribe. More so, please share, Follow us on Twitter and don't forget to also like us on Facebook