GhIG SAY ABURI-AYI MENSAH ROAD DESIGN AND CONSTRUCTION WAS INADEQUATE
Ghana Institution of Geoscientists unhappy with road design of Aburi-Ayi Mensah dual carriage while also tasking Government to standardisation geomaterial.
Ghana Institution of Geoscientists (GhIG) has criticize the design and construction of the Aburi-Ayi Mensah dual carriage road as inadequate.
According to the institution, this is due to the application of geodynamics to the rock formation in the area leading to persistent falling of huge rocks after any heavy downpour.
The institution also cited that the toe of the hills (with rocks steeply dipping towards section of the road) was in direct contact with the road without any safety buffer.
While briefing the press, General Secretary of GhIG, Crisler Akwei Ankrah said the road should not have been constructed facing the dip direction of the rocks, but rather on the other side of the hill.
According to him, these high walls which are in close proximity to the road were not benched. That the beams created due to the multiple bending would act as safety bays for any rock fall.
Ankrah also indicated that another issue which might have aggravated the situation was the uncontrolled construction of buildings and access roads on top of the heavily fractured hill. That this may led to slope failures facilitating the movement of rocks down the slope.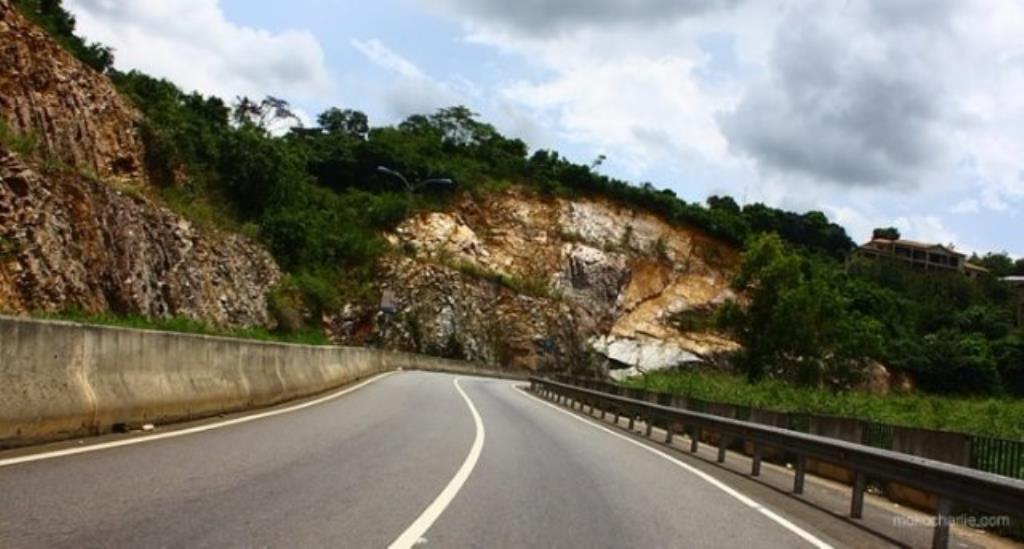 He also asked the Ministry of Road and Highway to as a matter of urgency create a safety buzzer zones from the road to the toe of the hill. And that all materials for road construction buildings and other civil works be submitted to GhIG for certification. This will help determine their suitability of not containing any injurious minerals.
Ankrah further noted that GhIG was ready to partner with the government agency in standardisation of geomaterials suitable for road, buildings and any construction works. This will ensure stakeholder have value for money and safety environmental stewardship which will eventually lead to sustainable development.
Click on the floating icon on the right to subscribe. More so, please share, Follow us on Twitter and don't forget to also like us on 

Facebook

.Read more on Ghana