MARRAKECH: AN ANCIENT CITY EMBRACING MODERNITY
Marrakech is an ancient city at the heart of Morocco. It is also a major economic center and home to mosques, palaces and gardens. It was formerly the imperial city in western Morocco.
The city is a sensory-rich city where you can experience a unique blend of ancient traditions and modern conveniences. It is a city with donkeys carts, spice sellers mix with luxury spas, coffee shops, and tour buses. It is home to the famous Jemaa el-Fnaa square and souk market.
So in this article we would be discussing some exciting things this beautiful city offers to travellers;
The famous Jemaa el-Fnaa: This is the central square and marketplace in Marrakech. It is also the main pulse of Marrakech where you can see different entertainers in the afternoon. Meanwhile, in the night countless stalls boasting traditional lamb dishes and fresh orange juice. The area is said to be the busiest square in all of Africa.
Enchanting Souks: This place is one that every traveller put on their agenda. It is a place where a dizzying number of shops and stalls sell everything from shoes to handbags and lanterns to nuts. Souks also label as one of the most magical cities in the country because it has everything you need.
Riads Houses:  This are traditional houses that are built around courtyard or garden. It is also a hidden treasures which are in the narrow streets of the old part of town. Some of the house look like a palaces because they were historically the city homes of the wealthy Moroccan citizens .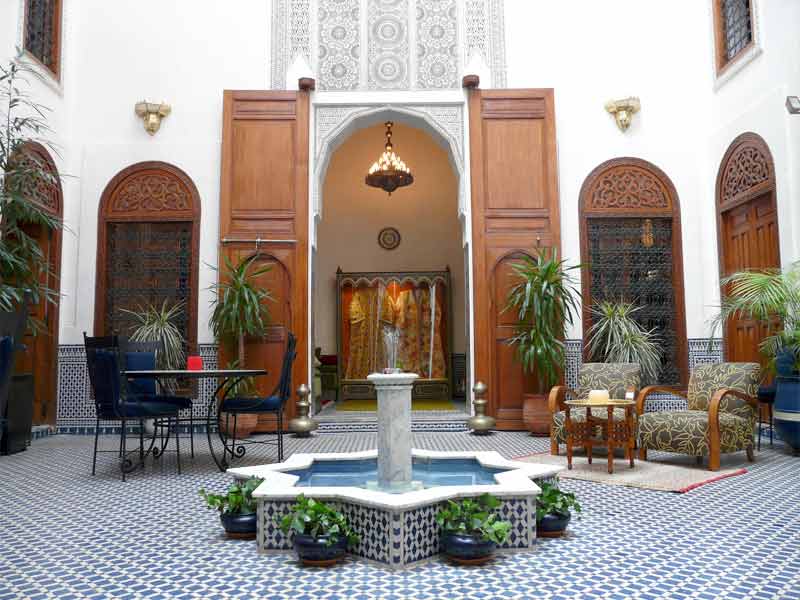 Tanneries Visit: It is important that every traveller visit this place. It has an overwhelming smell and you can get anything from bags to dresses. It is also a place where you can watch how all the treasures are made.
Adventure is important so take a trip and enjoy the beautiful city and what is has to offer.